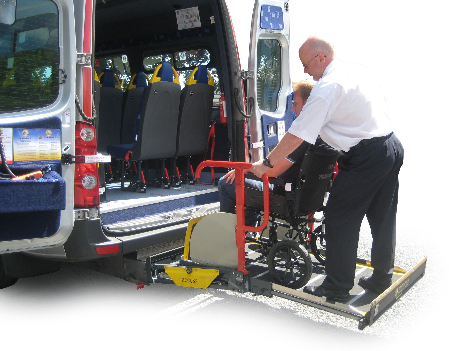 This vehicle lift from PLS is a cassette based, semi/fully automatic telescopic platform available with four levels of specification. It delivers the lightest and most flexible solution on the market engineered specifically for vans, mini and midi-buses.
PSVAR Compliant Coach Lifts
Fitted either retrospectively or during a new vehicle build, Public Service Vehicle Accessibility Regulations (PSVAR) Compliant Coach Lifts from Passenger Lift Services (PLS) are telescopic lift platforms that deliver safe access for wheelchair passengers.