Acdeos BV is an independent supplier of accessibility products for vehicles.
Our goal is to make transport accessible with practical products and solutions.
Our simple and reliable products make minibusses, taxi's and private vehicles accessible for wheelchairs users.
With our simple solutions we offer people new opportunities, freedom and interpendency.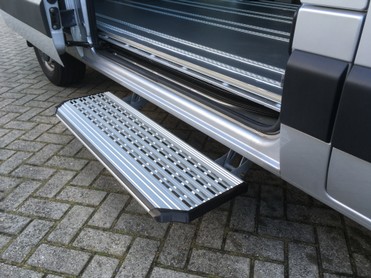 VERSA SL

A heavy duty lightweight swing out step, made for the higher end of the market.
Specially designed to work under difficult conditions like snow ice and dirt.
Dimensions fit best in the higher type of vans with floor heights of 500-700 mm.
Built and designed with more than 15 years of experience.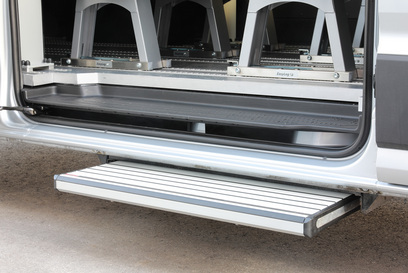 VERSA AXS-FL
An electrical operated sliding step.
Slim design combines Aluminium profile with durable plastic end corners giving it a fresh look.
With more than 48.000 units in the market, it has proven it's reliability.

A light and very compact swing out step.
Specially made for the Fiat E-Ducato and more vehicles to come.
Due too it's very compact design it fits the little space available under this vehicle.
The weight of only 12 Kg is perfect for electrical vehicles.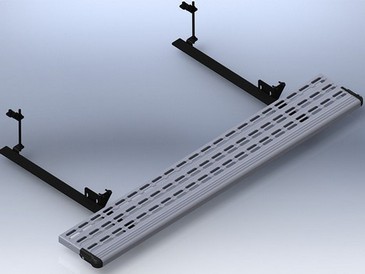 VERSA AXS-FX
A fixed side step or running board.
The lightweight and exclusive profile from the step platform provides a very good anti-slip.
Snow and rain fall's easily through t
he open structure,
making this step very suitable for harsh winter conditions.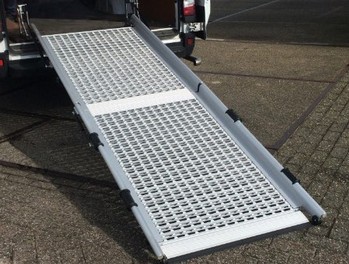 AXS FL-ramp
This is a hand operated durable lightweight ramp for mini buses and minivans.
The unique profile platform construction makes the ramp more rigid preventing groove formation.
Sturdy profiled platform design which still lets snow, rain and dirt through.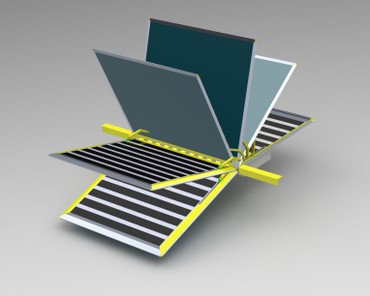 SE-EPR
This is an electric operated folding ramp for low floor mini busses.
Specially designed for the low floor minibuses due too it's smart slim design.
The folding ramp has no problem with higher boarding platforms, as it automatically adjusts to the right height.

In the Benelux Acdeos is agent for:
Hermann Schnierle GmbH
M1 Seating Systems for vehicles adaptation

M1 Floor program for wheelchair accessible vehicles, ambulances and buscampers


Quick Secure wheelchair restraint systems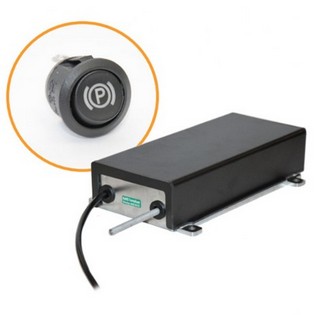 Autoproducts Aps
Handi Hatch / Rear door openers


Handi Brake

Handi Seats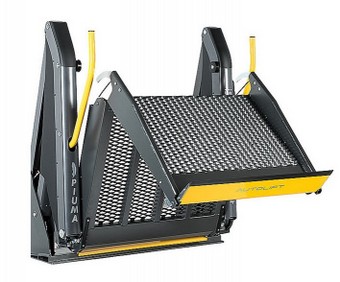 AUTOLIFT S.r.l wheelchair lifts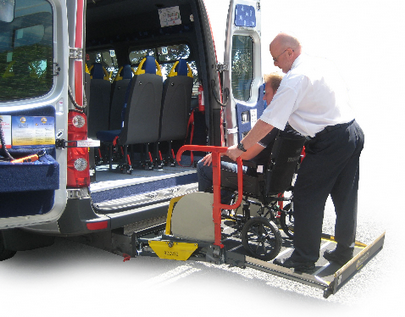 Passenger Lift Solutions lLd

Inboard and under floor access lifts